One argument the shroud is not a medieval forgery is the totally unique style of the image.
We can take a sampling of medieval depictions of Jesus and view their styles:
Holy Trinity (Botticelli)
The Holy Trinity or Pala delle Convertite is an altarpiece by the Italian Renaissance painter Sandro Botticelli, dating to c. 1491–1493. It is housed at Courtauld Institute of Art in London.
https://en.wikipedia.org/wiki/Holy_Trinity_(Botticelli)
Map Psalter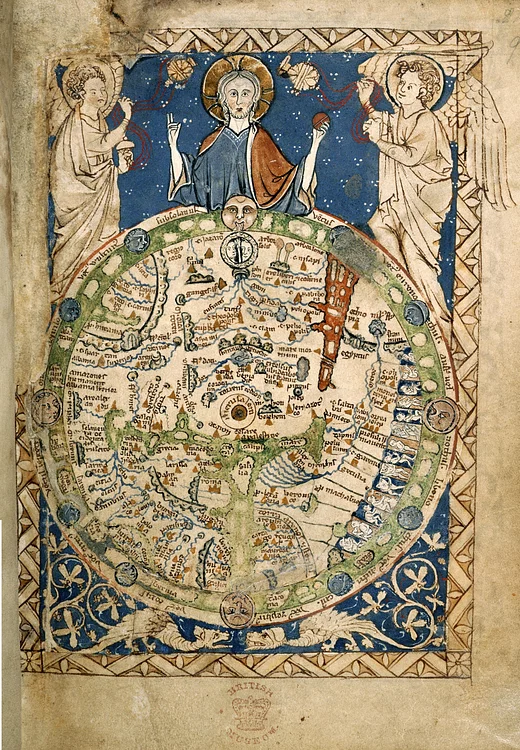 The Map Psalter takes its name from its full-page illustration of a map of the world (on f. 9r), whose design shares close parallels with the famous mappa mundi, now housed at Hereford Cathedral. The image shows Christ holding the orb of the world, flanked by two angels. The map itself is highly detailed. Jerusalem is marked in the centre, with Rome appearing slightly below it.

The manuscript was made in London during the latter half of the 13th century but after 1262, as the Psalter's calendar commemorates on 3rd April the feast day of St Richard of Chichester (d. 1253) who was canonised in 1262.
https://www.bl.uk/collection-items/psalter-world-map
The Queen Mary Psalter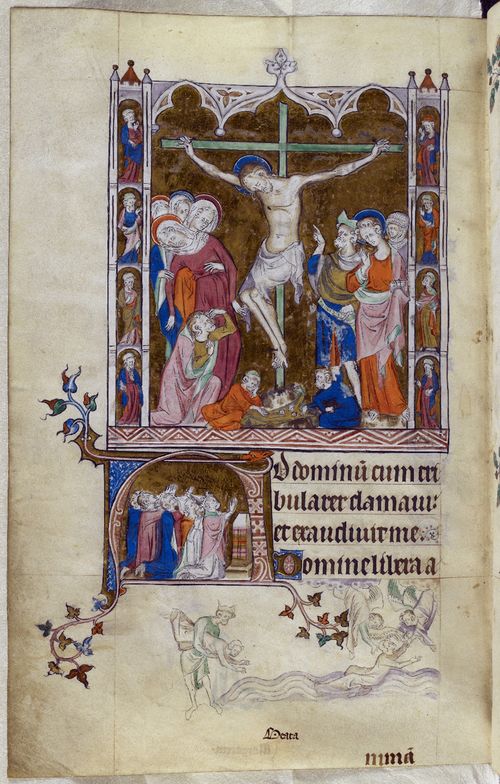 The Psalter is named, as you might imagine, for Queen Mary Tudor (1516 – 1558), daughter of King Henry VIII, but the manuscript was not made for her – in fact, it was produced nearly 200 years before Mary's birth. The Psalter was created in England, probably in London or East Anglia, between 1310 and 1320.
https://blogs.bl.uk/digitisedmanuscripts/2012/11/beautiful-contraband-the-queen-mary-psalter.html
The Crucifixion
ca. 1420–23
This early work by Fra Angelico accentuates the drama of the Crucifixion by showing the Virgin collapsed in grief with the lamenting Maries and emphasizing the varied attitudes of the Roman soldiers and their horses.
https://www.metmuseum.org/art/collection/search/437007
Just a visual comparison of medieval depictions of Jesus show their dissimilarity with the image on the shroud.
If the shroud was created by an artist, he was definitely not making a work of art like what we see above, but attempting to make an artifact that shows exactly what the shroud would've looked like if Jesus was buried with the cloth. Why would he want to do that? With his skills, he could've produced incredible works of art using the contemporary styles and been very famous. Yet, this mystery artist from the Middle ages only produced this one artifact which for most of history was relatively unknown.
https://debatingchristianity.com/forum/viewtopic.php?p=1104793#p1104793